Matt Flynn has had his share of ups and downs in his NFL career and including this year in his second go around with the Green Bay Packers.
Starting in place of Aaron Rodgers for the fifth straight week, the Packers needed their backup to play like the guy who threw for 299 and four touchdowns in a comeback win at the Dallas Cowboys a week ago.
But, the Pittsburgh Steelers had somethign else in mind and one play after the Steelers took a 24021 lead on a 11-yard touchdown reception to reserve tight end Matt Spaeth, the Steelers Cortez Allen intercepted Flynn to put Pittsburgh up 31-21 entering the fourth quarter.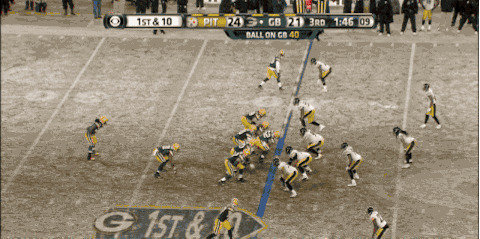 The Packers responded with a Mason Crosby 22-yard field goal on the ensuing possession to narrow the gap to 31-24.
Could Flynn just be setting the stage for another epic comeback?
The Packers are looking to improve to 8-6-1 and with a Chicago Bears loss to the Philadelphia Eagles on Sunday Night Football will set up a win and they're in scenario for the Packers when they travel to Soldier Field to take on the Bears next week, and could potentially, maybe, cross your fingers have Rodgers back then.
Tags: Football LSU Tigers Matt Flynn