LSU Basketball: A significant statue added to campus grounds
When you think of LSU Basketball, there are two individuals who should come to mind straight away. You can be excused if you grew up during the Boston Celtics' big three era (late 2000s, early 2010s) where Glen "Big Baby" Davis had a large part to play in those deep playoff runs. If you're a newer NBA fan and you associate Ben Simmons with the Tigers, consider this your first and last warning—he isn't one of us. Of course, the two greatest players in program history who should be at the top of fans' minds are Pete Maravich and Shaquille O'Neal.
If you've ever made a trip to the Tigers' campus to watch them play at home, the reasons as to why these names are associated with LSU are obvious. Not only are they two of the best basketball players in the sport's—let alone the school's—history, but their legacies are solidified along North Stadium Road in the heart of Baton Rouge. The Tigers preserve their history inside the arena through banners and relics, but in order to be honored outside of the Deaf Dome, you have to be a truly special basketball player.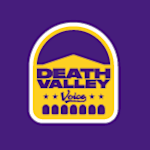 Want your voice heard? Join the Death Valley Voice team!
Write for us!
LSU unveils new statue outside of the Pete Maravich Assembly Center
If you've been to the PMAC—Pete Maravich Assembly Center—in the last decade, you've likely noticed the statues on the arena's north side. The nearly 20-foot tall Shaq statue has been on the grounds for over 10 years and it's been known to spark a conversation or two. It stood unopposed for nearly half a decade until the school unveiled a Bob Pettit sculpture in the winter of 2016. LSU officially unveiled the newest statue (third overall) outside of the PMAC earlier this week, one memorializing the man that gave the Tigers' stadium its name, Pistol Pete.
View this post on Instagram
The statue of the famous No. 23 will sit alongside that of O'Neal's No. 33 just outside of the Tigers' home arena. The statue was designed in part by Maravich's two sons, Jaeson and Josh, who were in attendance to see it unveiled. Maravich's wife, Jackie, was also present for the ceremony. Furthermore, former LSU Basketball coaches John Brady and Dale Brown were in attendance, as was current head coach, Matt McMahon.
Maravich averaged 44.2 points per game during his time in Louisiana's capital, which is an astonishing statistic in and of itself. Consider the fact that there was no shot clock or three-point line in the sport during that era and his 3,667 points across three seasons become even more unbelievable. Maravich was an entertainer throughout his career as he dazzled spectators (both in college and in the NBA) with his wizard-like skillset with a ball in his hands.
The Maravich statue represents one of the many things LSU has been doing and will continue to do to honor the legends of its basketball program in recent years. Just a few months ago, the court at the Pete Maravich Assembly Center was officially dedicated to the aforementioned Brown. Dale Brown Court at the PMAC is where the Tigers will now play all of their home games. Furthermore, a fourth statue outside of the arena was announced back in April. Seimone Augustus will become the first female athlete honored by LSU with a statue on campus for her contributions to the school's women's basketball program.
Do you think anyone else should have a statue on campus? Let us know your thoughts in the comments or on Twitter!