LSU Football: Brian Kelly named in top five by Sports Illustrated
Brian Kelly is one of the best college football coaches in the entire country. LSU Football's new front man has a history of winning, no matter the location. He's rebuilt Central Michigan, brought Cincinnati back from the dead and consistently took Notre Dame to the very top. Now? Kelly's tasked with reviving an LSU program that's coming off a losing season for the first time since 1999. His .728 career winning percentage means he sits amongst an elite group of coaches.
However, that's not what this is all about. Sports Illustrated, specifically Pat Forde—sorry, Tiger faithful—released an article on Tuesday ranking the Top 25 Most Intriguing College Football Coaches of 2022. It's important to note that this, for lack of a better term (and I apologize for the horrendous pun), intriguing, list takes a look at the coaches in some of the most interesting positions heading into Fall Camp and the regular season. LSU's Coach Kelly found himself ranked within Forde's top five due to the uncertainty around the program.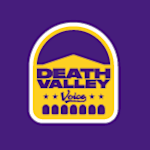 Want your voice heard? Join the Death Valley Voice team!
Write for us!
LSU Football Coach Brian Kelly has been named in the top five by SI
Kelly comes in at No. 4 on Forde's rankings, which is ironically around where he'd rank on a best coaches list, as well. While I would personally have no issue with the winningest coach in Notre Dame history falling in that place on the hypothetical list that I just mentioned, I do take some offense to Kelly slipping to No. 4 in the real one considering an individual above him.
Side note: For what it's worth, I would also do anything to have LSU ranked No. 4 in the preseason polls and all to be right in the world again. Unfortunately, reality is a [redacted] and that's not where the Tigers are right now. Who doesn't enjoy the fun of a program rebuilding though? Back to the "meaningful" (does any rankings article really matter?) thoughts though.
It sounds silly to complain about the Tigers' first-year head coach being ranked in the top five. But it's an opinionated list written by a Sports Illustrated author and I'm a college football fan, so I've got to get riled up about something.
It goes without saying that the mess at LSU is far more intriguing than that of Clemson right now. Therefore, why is Clemson's Dabo Swinney ranked ahead of Kelly on this list? Everybody and their mothers know what Swinney is going to do next year. His Tigers—the orange and purple ones, not to be confused with the purple and gold ones that we care about—are going to finish near the top of the ACC. Clemson may stumble along the way, but it'll drag itself into another 10-win season because that's exactly what that program has done every year since 2010.
Even though the Tigers aren't the powerhouse they were toward the end of the 2010s, they're still one of the better programs in the country because of the talent they have in the conference they're in. Sorry, ACC fans, but you know you're in a downward spiral since all of the traditional powerhouses are mediocre. Swinney's right-hand man, Brent Venables, is gone, but I believe the National Championship-winning coach has what it takes to still win double-digit games. Yet, he'll somehow still find a way to claim that the Tigers are underdogs before every big game they play.
This is nothing against Swinney, I just don't understand how anything going on at that program could be more intriguing than a full-scale rebuild at one of the most high pressure universities in the country. Kelly is a completely different personality than all of his predecessors at LSU. He's already given us viral dance videos, fake accents and so much more … before football season has even kicked off, no less. The Massachusetts native should at least be top three. This rings true regardless, but especially after seeing as Venables and Lincoln Riley—both of whom changed locations too—at No. 1 and No. 2 on Forde's list.
How do you think Kelly's first season in Baton Rouge will play out? Let us know your thoughts in the comments or on Twitter!